Welcome to Hart & Associates
Planning is the key to successfully and legally reducing your tax liability. We go beyond tax compliance and proactively
recommend tax saving strategies to maximize your after-tax income.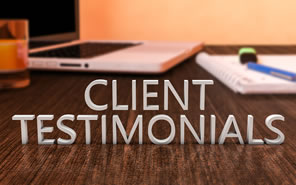 What People are Saying…
You have made the difficult task of getting our ITIN's and filing our tax returns effortless.

I learned a great deal of information regarding Foreign Investor Tax Reporting from one of Hart & Associates' seminars. I now have the confidence to take on additional foreign investors as clients knowing I have a highly skilled accountant to refer them to. Thank you again!

I just want to say that we are really glad that we are working with you so far. My biggest concern was finding a good tax professional in US and I think that we found the best!

Over the years I've trusted Hart & Associates expertise with my complex cross-border (US / Canada) & cross-state (AZ / CA) tax reporting. He's been able to answer all my questions, as well as deliver all his work in a timely manner, but most importantly it's work I can trust.

Thank you so much for getting the 1042 package out so quickly.. I can only assume you must be extremely busy considering the attention you give to your clients. I have never received the service you provide so efficiently. Thank you once again.

Wonderful! We are very impressed by the promptness of your company.

Thank you, Richard. I wish I had more U.S. assets. Your service continues to be exceptional.